Folding Mobile Models
Let's talk about folding mobile models. Samsung has opened the gap. The dilemma of getting more screen without altering the average size of a mobile has been solved with the Galaxy Fold , which arrives in Europe in the coming days. His wake is followed by other companies that have filed patents or prototype folding screens. Some examples are below:
Huawei Mate X
This year and for a price that is expected to exceed 2,000 euros, Huawei joins the career of folding screens with a triple fold phone that will reach eight inches in its maximum size. The main innovation, in addition to this feature, is that it will be compatible with 5G technology, which allows multiplying the processing speed. The operating system will be Android and will have 8 GB of RAM and 512 GB of ROM.
Motorola Razr V4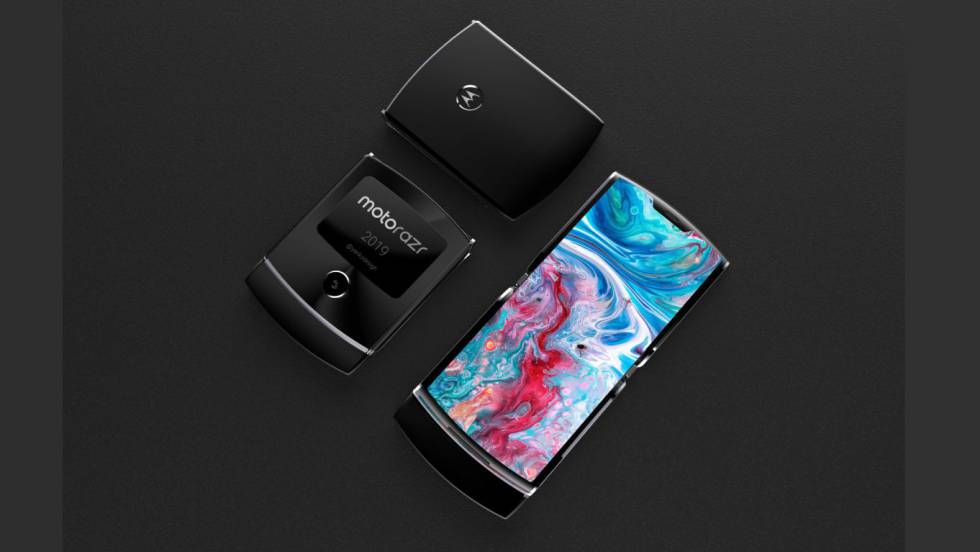 During the Mobile World Congress, Motorola vice president Anthony Barounas opted for folding screens as a differentiating element of the next generation of mobile phones. But there is no date or price announced for the launch of the model , although it has been estimated that it will be around 1,500 euros.
LG
The product manager of LG Mobile, Kyle Yoon, has acknowledged that they will enter the mobile market with a folding screen and compatible with the 5G. It is a technology that has already led to its flagship product: televisions . In the last MWC presented the LG V50 ThinQ 5G, its first device compatible with 5G technology and that also has a double screen.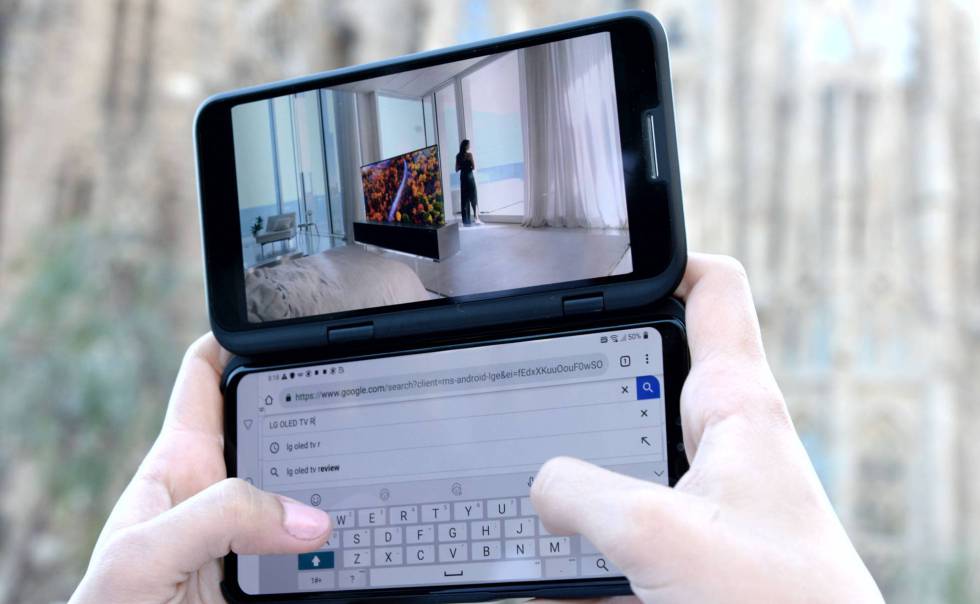 TCL
The company that is of the brands Alcatel and BlackBerry also confirmed in the last MWC that they will launch their model for next year, which will have a 7.2-inch screen and will compete in price with the models of the companies that launch their products this year .
Apple, Sony, Lenovo and Google
The Cupertino company has not announced its intention to join the folding screen models, but has registered in the United States patent office a request for the possible development of these devices.
Like Apple, the Japanese company Sony also registered last year a patent application in the World Intellectual Property Office (WIPO) for the development of folding and rolling devices. And the same has done Lenovo and Google with models that fold as if they were wallets.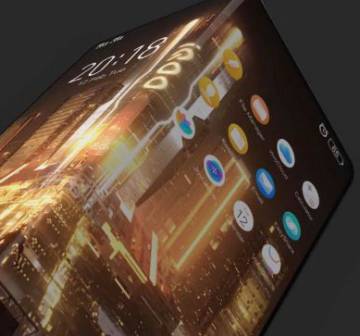 Energizer Power Max 8100S and Vivo iQOO
Energizer presented in the past MWC a dual-screen phone while Vivo has shown an image of its future model iQ00
Royole FlexPai
It was the first company to present a folding model, but it is only sold in China and at a price of 1,300 euros. Being the first to present a prototype is also the one that presents a worse solution of flexibility on the screen and in the technical characteristics. It sells for about 1,200 euros.
Xiaomi
Xiaomi has released a video about his proposal, but more as a proof of possible demand than as a closed model. Lin Bin, co-founder of the company, posted a message on social networks saying that the folding model will come. "If you like it, we will consider your mass production in the future."