Introduction
More than 40 million people (Internet users) keep passwords vulnerable in devices and applications due to laziness, ignorance and the belief that an attack is inevitable
Would he leave the door of his house unlocked? Computers, mobile phones and other devices do leave them unprotected. This has been demonstrated again by the National Cyber ​​Security Center of the United Kingdom ( National Cyber ​​Security Center, NCSC) in a report that will be presented this week and which shows that, despite the continuous warnings, only 15% of Internet users resort to methods insurance while more than 40 million people (Internet users) keep the password of their computer devices the simplest succession of numbers (123456), equal digits (111111), the word password or password or the first letters of the keyboard (qwerty).
Read about Network Proxy Settings in Kali Linux here.
Other commonly used codes are the proper name, that of soccer teams, music groups or fictional characters. "The problem with these passwords is that they are transparent, if in the networks we show that a person follows Betis or likes Pokemon, who wants to access our data will try them or they will have robots and programs to do it ", warns Alejandro Martínez, expert in network security.
And once the door is opened, everything is vulnerable. "From a mobile phone you can get much more than from a closet," said Antonio del Moral, Supreme Court magistrate, during a course at the Pablo de Olavide University in Seville about network security.
The problem is aggravated because the same keys are repeated for different applications. "Reused passwords are a major risk that can be avoided." No one should protect sensitive information with something that can be guessed, such as first name, last name, soccer team or favorite music group, "says Ian Levy, technical director of the NCSC.
Only 15% Internet users
75% of users, according to an NCSC survey that accompanies the study, use some password or pin to activate applications and devices, mainly because it is required to access them. However, only 15% are concerned that these keys are safe. Everyone is aware of the threats, especially in the face of the risk of stealing money or private data (50%), and even 70% believe they could be the victim of an attack. However, few resort to protection methods. Why? Because 37% believe that attacks are inevitable and, mainly, because of laziness. Here is a scandal about Facebook storing passwords as well.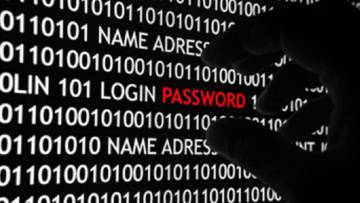 The National Institute of Cyber security of Spain (Incibe) recognizes that the recurrence of weak passwords is due to "the ease of remembering them or the lack of knowledge about how easy it is for a cyber criminal to obtain them".
"The problem lies in the number of keys and combinations that, as a user, we must remember: Every time we want to register on a website or create an account we must think of a new combination of characters and we tend to repeat the same simple password as always. It is not surprising, therefore, that the creation of a new password every time is a tedious, repetitive task and, in many cases, a nuisance that we prefer to avoid as quickly as possible, "reflects the Incibe in your web
Not even the use of combinations of numbers, letters and special characters is already an insurmountable barrier for cybercriminals, who increasingly have more sophisticated programs to access data.
But there are tools to make the accounts more secure . One of them is the use of the electronic token , a device that stores or generates keys, digital signatures or bio-metric data. The credit cards with fingerprint reader have begun to be implemented and there are also virtual keyboards that change the position of the code each time it is used. In addition, there are password management programs to organize and protect the keys, as well as to create them at random.